Queen Elizabeth II of Great Britain was the longest-reigning monarch in British history. She celebrated 70 years on the throne in June 2022 with her Platinum Jubilee.
Who Was Queen Elizabeth II?
Queen Elizabeth II became queen on February 6, 1952, and was crowned on June 2, 1953. She was the mother of Prince Charles, heir to the throne, as well as the grandmother of Princes William and Harry. As the longest-serving monarch in British history, she tried to make her reign more modern and sensitive to a changing public while maintaining traditions associated with the crown.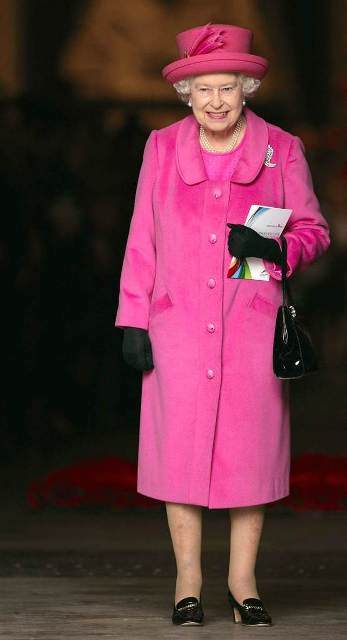 Some Lesser Known Facts About Queen Elizabeth II
Did Elizabeth II drink alcohol?: Yes
Queen Elizabeth II was the longest-reigning Monarch in the world. She died peacefully on 8 September 2022 at her Scottish estate, Balmoral.
She was fluent in French and often used the language for audiences and state visits. She never required an interpreter.
During World War II, Elizabeth and her sister Margaret moved to Windsor Castle for their safety.
She was educated in constitutional history and law, preparing herself for her future role as queen.
Princess Elizabeth and Prince Philip met at a wedding in 1934.
Elizabeth and Prince Philip got married to each other at Westminster Abbey on November 20, 1947.
Prince Philip was born in Greece, but his family was exiled from the country when he was an infant.
She became Queen in 1952 when George VI died.
Her coronation in 1953 was the first to be televised in England.
During her reign, the Queen received over 3.5 million items of correspondence.
Since 1952, she had been conferred over 404,500 honors and awards.
Queen Elizabeth II was Britain's 40th monarch since William the Conqueror was crowned.
Around 1.5 million people attended garden parties at Buckingham Palace or the Palace of Holyroodhouse in Scotland since Elizabeth became Queen.
Elizabeth II was the patron of more than 600 charities and organizations.
She was an animal lover. During her reign, she owned more than 30 corgis and introduced a new breed- the dorgi. Elizabeth had two corgis, Holly and Willow, and two dorgi candy and Vulcan.
For her Diamond Jubilee in 2012, the queen received over 120,000 cards, letters, and gifts.
Elizabeth did not need a passport to travel internationally.
Imperial State Crown, which was bestowed on Elizabeth II in 1953, weighed 1.06 kg (2.3 lb) and contained 2,901 precious stones, including Cullinan II – the second-largest clear-cut diamond in the world.
She was known for her love for horses, and on her 96th birthday, the Royal Windsor Horse Show released an image of Queen Elizabeth II holding the reins of two white ponies.